UI/UX Web & mobile Design
Conteam is an urban clothing company that donates 10% of their profits to organizations combating extreme poverty worldwide. Their website needs a visual redesign and some changes to the home page to improve the user experience.  
Role:  Project Management,
UI/UX Design
Looks outdated and lacks content

Video player constantly loops video with no user controls to stop or change the volume level  
Search is a link that loads to a different page
There's no organization with the displayed clothing
Side navigation links are difficult to understand before clicking them (Basics, Lookbook, Meaning, Join the Team)
"Join the Team" link sends users to a page that offers them exclusive deals but there's nowhere for users to sign up
No details about clothing 
There's no footer, sitemap, or links for their social media 
*Current Conteam home page:  https://conteamclothing.com/
Redesign home page with a more updated and modern look

Add controls to the header video player

Add separate sections for men and women

Add Top navigation with search bar 

Change navigation links to make them easier to understand

Add more details to products on hover (sizes and colors available)

Add section for upcoming clothing collections

Add Newsletter signup section

Add footer with sitemap and social media links
Atlantic Shopify Template
I used a similar style to organize and separate the men and women clothing   
I used a similar style for the clothing items adding the title, price, sizes, available colors, a "View Details" button and a "Add to Cart" button.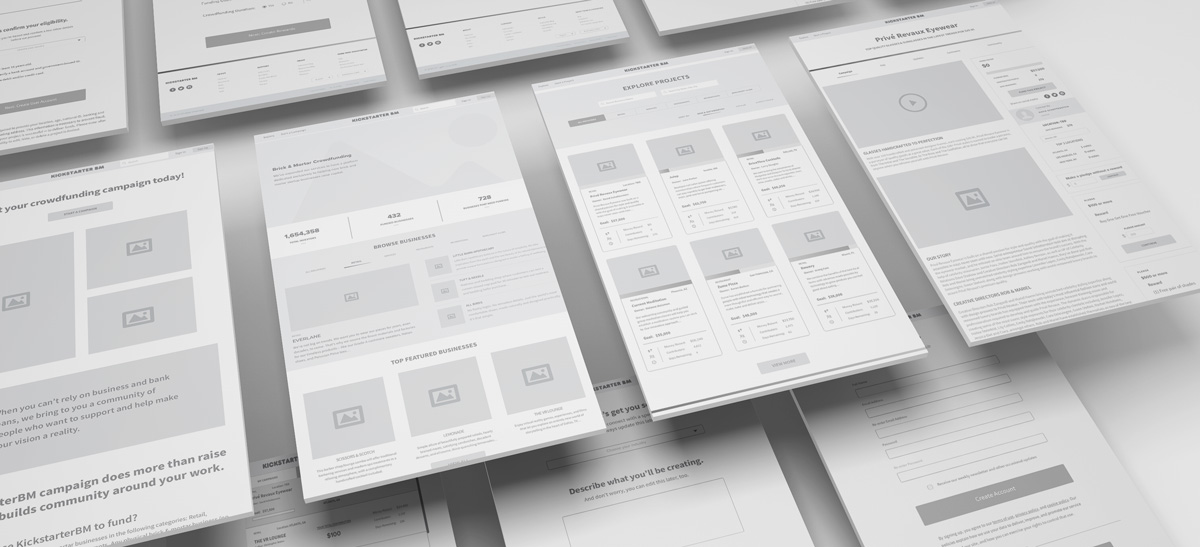 Redesigned home page with a more updated and modern look

Added controls to the header video player (play, stop, timer, volume, etc.)

Added separate sections for men and women

Added top navigation with search bar 

Changed navigation links to make them easier to understand (separated "Collection S.19" and "Basics" into Men and Women. Eliminated "LookBook" link and designed an image gallery on the home page for it. 

Added more details to products on hover (name, price, sizes and colors available)

Added section for upcoming clothing collections

Added Newsletter signup section

Added footer with sitemap and social media links
Redesigned home page with a more updated and modern look

Added stop and play button to the header video player

Added separate sections for men and women

Added top navigation with search bar 

Changed navigation links to make them easier to understand (separated "Collection S.19" and "Basics" into Men and Women. Eliminated "LookBook" link and designed an image slider gallery on the home page

Added more details to products on hover (name and price)

Added image slider for upcoming clothing collection

Added Newsletter signup section

Added footer with sitemap and social media links